Archive for the 'Orchids' Category
Comments Off on Top 3 Autumn flowers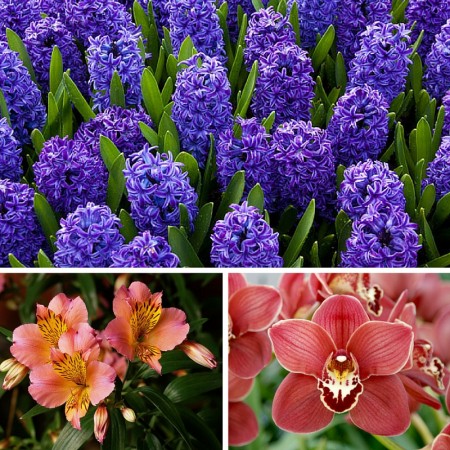 It's Autumn and we all need something to warm the heart and keep a smile on our faces, so here are our top 3 autumn blooms:
Alstroemeria – also known as the Peruvian Lilu or Lily of the Incas, they come in vibrant colours like orange, pink, rose, purple, red, yellow or white and will last about two weeks in a vase. They have striped petals and no fragrance. Cymbidium Orchids – or the Boat Orchid is a stunning long-lasting flower that come in a range of flamboyant colours including orange, apricots, browns, reds, burgundy, yellow and green. Hyacinth –  feature clusters of small flowers along a single stalk and have an intoxicating scent. Hyacinths come in rich colours like magenta and deep indigo, as well as pale pink, baby blue, yellow and white.
Comments Off on Richmond Florist Welcomes 2015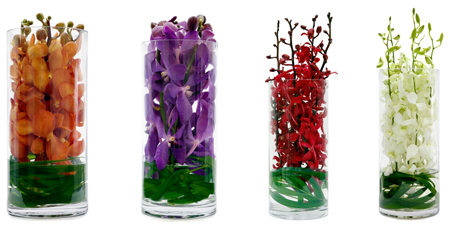 Well we're off to a great start in 2015 with many flower orders being placed for delivery throughout the lovely suburb of Richmond and with the very hot weather in the last couple of days we have been recomending our customers choose orchids and other tropical blooms and foliage as the best option for lasting well in the hot Melbourne summer…
Theses orchid vases are one of our latest designs and are proving to be a real winner as the glass creates a humid micro-climate which the orchids thrive in.
Comments Off on Phalaenopsis Orchid Care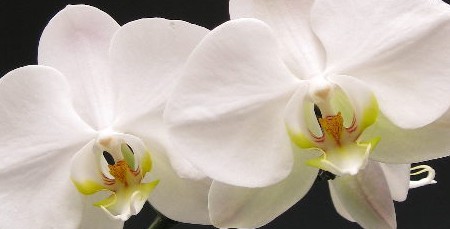 Phalaenopsis Orchid Care
Phalaenopsis orchids originate from south east Asia and are one of the longest flowering orchids. They produce beautifully elegant blooms for up to six months of the year, this combined with the fact that they are very easy to look after is the reason why they are now one of the most commonly grown orchids in the world. The following is a guide to caring for your flowering Phalaenopsis plants. → Read more