Archive for July 2016 | Monthly archive page
Comments Off on Winter Promotion: It's all about tulips!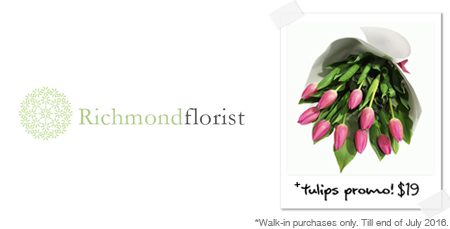 Chase away the Winter Blues and warm up with our latest offer! Oh yes indeed, it is all about tulips this month. With an unbeatable offer of just $19 per bunch, our top quality tulips are sure to brighten up your day. So hesitate no further and drop by our florist today. Be sure to 'like' us on Facebook and mention this advertisement to receive the offer!